The earthquake in central Italy at least 37 people were killed
Author:July
Source:www.diecastingpartsupplier.com
Release on:2016-08-25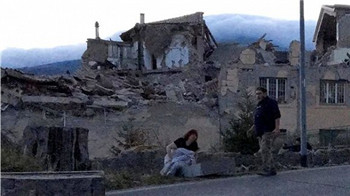 A strong earthquake shook central Italy earlyWednesday causing extensive damage to areas nearthe epicenter and killing at least 37 people.
The U.S. Geological Survey put the magnitude at 6.2 with an epicenter about 10 kilometerssoutheast of the town of Norcia. The shaking was felt across a large part of the region,including the capital, Rome, 150 kilometers away.
The quake struck just after 3:30 a.m. and was followed by multiple aftershocks. The hardest-hit areas included the towns of Amatrice and Accumoli. Amatrice Mayor Sergio Pirozzi told state-run broadcaster RAI a large portion of the town was destroyed.
Rescuers worked after daybreak to try to reach those trapped in the rubble of collapsedbuildings.