What is ALOCROM 1200 surface treatment
Patrick www.xy-global.com 2017-11-10 16:36:58
What is ALOCROM 1200 surface treatment
Alocrom 1200 is a rapid non-electrolytic dip process which gives excellent protection against corrosion to both painted and unpainted aluminum surface. It forms a protective golden colored chromate (Hexavalent chromate) coating on aluminum and its alloys.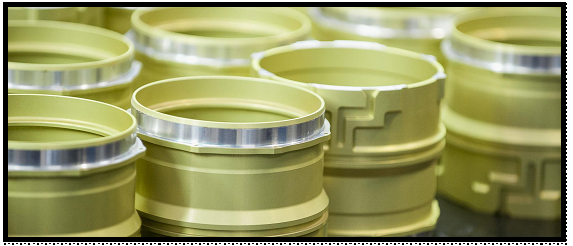 FEATURES
a. Excellent corrosion resistance
b.    Flexible adherent coatings
c. Maximum paint adhesion
d.    Short immersion time
e.    Negligible heating costs
f.     Low coating costs
g.    Low electrical resistance
APPLICATIONS
Alocrom 1200 is ideal for coating all types of aluminum and aluminum alloys including high silicon pressure die-castings. It should be used on aluminum wherever maximum corrosion resistance is required, and is suitable for articles which are to be painted or left unpainted. Its uses including general industrial work, electrical components, domestic appliances, car body parts and aircraft components. Alocrom 1200 is unaffected by steel, brass or copper inserts in the articles being processed and can be used for treating zinc and aluminum in the same bath.
Alocrom 1200 is unsuitable for producing a decorative effect on unpainted alloys  which are subject to exterior weathering since some change in colour may occur under  these  conditions. The process should not be used to treat foodstuffs containers. 
PROCESS
The complete pretreatment process consists of the following steps:
a. preclean by solvent vapour degreasing or by using a suitable Ridoline, Novaclean or Almeco cleaner plus water rinse.
b.    Deoxidise or Desmut where necessary followed by a water rinse.
c. Alocrom treatment : ALOCROM 1200.
d.    Water rinse.
e.    Deoxylyte rinse and/or deionised water rinse.
XY-Global is a leading China factory of producing customized mechanical parts for world-wide customers.
XY-Global services include: Die casting, CNC machining, CNC lathe, Injection molding, ... etc.
Here is our website : www.xy-global.com