Softbank will spend $23.4 billion acquisition of the ARM
Author:July
Source:www.diecastingpartsupplier.com
Release on:2016-07-19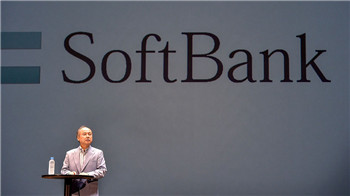 Japan's SoftBank has agreed to acquire Arm Holdings, the UK's preeminent technology company, for £23.4bn in an enormous bet by the Japanese telecoms group that the smartphone chip designer will make it a leader in one of the next big tech markets, the internet of things.
The deal is expected to be announced first thing Monday morning, according to two people familiar with the negotiations. SoftBank and Arm could not immediately be reached for comment.
The takeover of Cambridge-based Arm, which was founded a quarter of a century ago and now employs 4,000 people, would be the largest acquisition of a European technology business. SoftBank will pay £17 in cash for each share in Arm, a 43 per cent premium to its closing price last week.
The deal comes just weeks after UK elected to exit the EU, a decision that raised questions over the attractiveness of the country's business community. But Arm, as a global force in chip design, is better insulated from the vote for Brexit than many other UK companies with its leadership role in a key segment of the chip industry and the fact that it earns in US dollars.
The fall in sterling following the Brexit vote has left the UK currency nearly 30 per cent lower against the Japanese yen over the past year, making Arm an attractive target. Shares in Arm were essentially flat over the last 12 months.
Arm has often been talked about as a potential acquisition target for Intel, the world's largest chipmaker, which failed to capitalise on the smartphone boom. Intel's chip architecture, known as x86, was developed for PCs and has been ill-suited to battery-powered devices for which efficient power consumption is key.
Arm's business model has relied on licensing its technology to other hardware makers, making it a near-ubiquitous feature of mobile devices. It reaps a small royalty amount for each device, relying on very large volumes. Last year, 15m chips based on its technology were shipped.