Hillary Clinton promised tough on trade disputes
Author:Memory
Source:www.diecastingpartsupplier.com
Release on:2016-08-11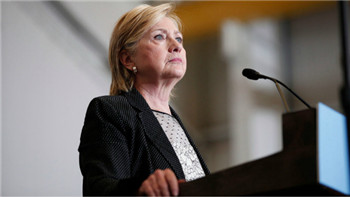 Hillary Clinton sought to press home her polling advantage over Donald Trump's misfiring campaign on Thursday by pledging to take a tougher line in trade disputes with countries like China and accusing him of offering tax handouts to millionaire and billionaire allies.
The former secretary of state's speech setting out her economic agenda in Warren, Michigan came three days after Mr Trump unveiled a programme of reforms in Detroit that included steep cuts to business and income tax rates, looser regulation and a tougher stance on trade deals.
In her address Mrs Clinton promised to create a new position of trade prosecutor and triple the number of enforcers as she responded to Mr Trump's hardline agenda on trade and his claims that countries such as China and Mexico have gained an unfair advantage over the US.