What is Sand Casting ?
Author:Patrick
Source:www.diecastingpartsuplier.com
Release on:2017-04-20
What is Sand Casting
Sand casting, also known as sand molded casting, is a sand as a molding material of the metal casting process.
1.Process
There are six steps in this process: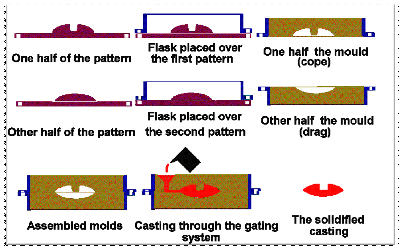 1) Place a pattern in sand to create a mold.
2) Incorporate the pattern and sand in a gating system.
3) Remove the pattern.
4) Fill the mold cavity with molten metal.
5) Allow the metal to cool.
6) Break away the sand mold and remove the casting.
2.The advantages of sand casting
1) Lower cost
2) Simple production process
3) Short production cycle
3.Applications
Over 70% of all metal castings are produced via sand casting process. For example: gate valve, pump cover, cylinder head, … etc.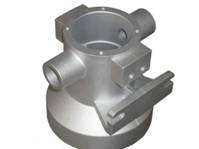 XY-Global,design and manufacture mechanial parts for a decade.We enable any company, organization, or individual to design, price and order custom made parts. Here is our website: www.diecastingpartsupplier.com .