Trump spoke before a immigration policy will travel to Mexico
Author:Memory
Source:www.diecastingpartsupplier.com
Release on:2016-09-03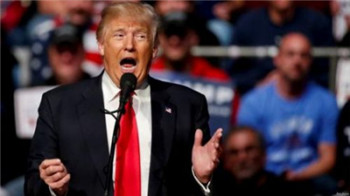 Before making a speech Wednesday explaininghis immigration policies, Republican presidential candidate Donald Trump isgoing to Mexico for talks with President Enrique Pe?a Nieto.
Throughout his campaign Trump hasrepeatedly touted a proposal to build a wall at the U.S.-Mexican border withthe Mexican government picking up the cost.
Nieto has said there is no way that willhappen.
Nieto's office said he has invited bothTrump and Democratic candidate Hillary Clinton for talks about the relationshipbetween the neighboring countries.
Nieto added that he believes in dialogue topromote Mexico's interests and "mainly to protect Mexicans wherever theyare."
There was no word from the Clinton campaignas to whether she planned to accept the offer as well.
But her communications chief JenniferPalmieri released a statement criticizing Trump's statements about Mexico,including last year saying the country sends rapists and criminals to the U.S.
Clinton favors border protection, but alsocomprehensive immigration reform, with a pathway to citizenship forundocumented immigrants already in the country.
But such legislation has been stalled inCongress, with Republican opponents in the House of Representatives blocking aplan passed by the Senate and supported by President Barack Obama.