Putin blamed Ukraine armed invasion of Crimea
Author:July
Source:www.diecastingpartsupplier.com
Release on:2016-08-12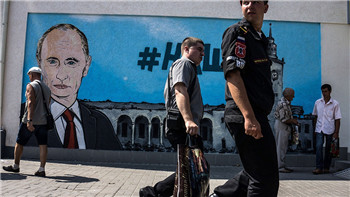 Russian President Vladimir Putin accused Ukrainian forces of a "criminal" incursion into Crimea, in an escalation of the conflict between the two countries that began when the peninsula was annexed by Moscow in early 2014.
Russia's Federal Security Service (FSB) said on Wednesday that it had foiled "terrorist acts" prepared by Ukrainian military intelligence against infrastructure in the territory, with the aim of disrupting Russia's parliamentary elections due on 18 September. Kiev has denied the allegations.
The FSB, the successor organisation to the KGB, claimed that one of its officers and a Russian soldier had been killed while dealing with the Ukrainian plot last weekend. The FSB said the soldier died in an exchange of fire with the Ukrainian army across the border that now separates Crimea from the rest of Ukraine — a level of fighting between the two militaries not seen even during the annexation. Moscow said it had arrested several people, including a Ukrainian military intelligence officer.
Ukrainian intelligence denied an officer had been detained, and officials said Russian claims of a plot were unfounded. The Ukrainian defence ministry described the Russian allegations, which could not be independently verified, as "an attempt to justify redeployment and aggressive actions by military units of the Russian Federation on territory of the temporarily occupied peninsula".
Kiev said it was committed to reclaiming Crimea and the Russian-backed breakaway region of Donbas through political, not military, means.
In Moscow's account of the alleged Ukrainian incursion, the FSB said it had confronted a group of "saboteurs" in the town of Armyansk, just south of the border with Ukraine, overnight on Saturday. It alleged that 20 home-made explosive devices, as well as a collection of weapons normally used by Ukraine's special forces, had been found.
The FSB said a second operation followed on Sunday night when Ukrainian troops had tried to ram their way into Crimea supported by armoured vehicles.