Masks can't resist the Beijing ground surface contaminants
Author:July
Source:www.diecastingpartsupplier.com
Release on:2016-06-03
Warm days come with a downside, as masks can't stop pollutant at ground level in Beijing
Excessive ozone gas has become the prime pollution problem in Beijing in recent days, replacing the notorious PM2.5, and it's likely to linger for a couple of days, the capital's environmental monitoring authority said last Monday.
Because of the sunshine, many residents may not have noticed that ozone reached an alarming 242 micrograms per cubic meter, according to the Beijing
Environmental Monitoring Center.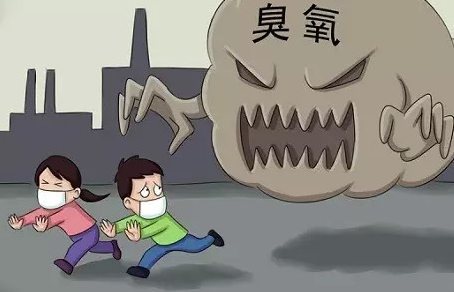 During warm weather, ground-level ozone increases. It is known to harm lung function and irritate the respiratory system. Exposure to ozone is linked to premature death, asthma, bronchitis, heart attack and other cardiopulmonary problems.
Different from the protective
layer of ozone
in the upper atmosphere, excessive ozone concentration at ground level is tied directly to health. Therefore, experts strongly suggest that people stay indoors around noon to avoid the gas, which, unlike particulate matter, cannot be blocked by protective masks.
Ozone at ground level is generated mainly through complicated photochemical reactions. It is closely related to other air pollutants, such as volatile organic compounds and nitrogen oxides. Levels of ozone typically rise at midday due to strong sunshine and higher temperatures, said Chen Nianliang, a researcher at the monitoring center.
Every summer, ozone concentration typically soars in Beijing, overtaking PM2.5 as the prime pollutant.
In 2015, the average ozone concentration in China's 74 major cities increased by 3.4 percent year-on-year, an increase of 7.9 percent over 2013, especially in the Yangtze River Delta region in the south, said Luo Yi, head of the environmental monitoring department at the ministry, in February.