Happy National Day!
Author:Memory
Source:www.diecastingpartsupplier.com
Release on:2016-10-08
Oct.1st
is the
national day of China
.In 1949.Oct.1st,was the first year of the national day of China.At that time,people were very happy,because China has been free ,the war has just stopped.We were the winner!Then every year of this day,people put the national flag out to celebrate.At the
capital of China--Peking
,there is a lot of people to parade and celebrate in the national day.Everybody was happy and very exciting.It was very lively.Do you want to know and see it? Come and visit us for the national day of China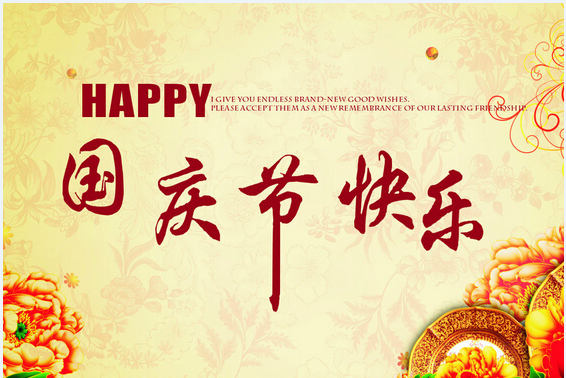 XY-GLOBAL ,which established in 2005 and based in ShenZhen, has specialized in high precision die casting parts and cnc machining part for many years. If you need custom metal parts, Pls do not hesitate to send us 2D or 3D drawings.Our engineer team that with 10 years experience will support you fully. Know more about us at: http://www.diecastingpartsupplier.com.