Guangzhou restaurant robot waiter be fired
Author:July
Source:www.diecastingpartsupplier.com
Release on:2016-04-13
Out of three Guangzhou restaurants that used robots to serve customers, two have closed and the third has fired its robot waiters, Workers' Daily reported.
While the
robot waiters
were an excellent gimmick to get customers through the door, they were not quite so good at their programmed task of serving food and drink to customers, according to staff.
"The mobility of the catering staff was great, we initially recruited six for service, but after a year we only retained one," says a hotpot restaurant supervisor named Ms Liang.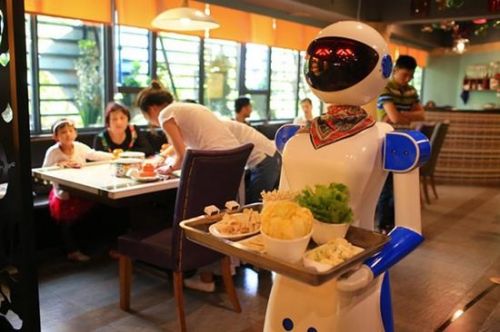 A staff member said the robots couldn't effectively handle soup dishes, often malfunctioned, and had to follow a fixed route that sometimes resulted in clashes.
A
customer
also said the
robots
were unable to do tasks such as topping up water or placing a dish on the table.
The current state of robotics and artificial intelligence means that the technology is not quite advanced enough for robot waiters to work effectively, one expert notes. Quoted by the Shanghaiist website, Zhang Yun, a specialist at Guangdong University of Technology, says that while robots are good at repetitive tasks in manufacturing, they're still unable to perform autonomously in jobs such as waiting which require interaction with unpredictable humans.