Florida discovered the largest US Disney Mickey Mouse was actually dedicated solar plant
Author:July
Source:www.diecastingpartsupplier.com
Release on:2016-04-21
A 22-acre solar farm in the shape of Mickey Mouse's head has been unveiled at Walt Disney World Resort in Orlando, Florida.
The five-megawatt Walt
Disney World Solar Farm
, built by Duke Energy over the course of five months, will produce enough electricity to be able to power 1,000 homes.
Large enough to be seen from space, the project is part of a 15-year agreement that allows Duke Energy to run the farm in exchange for powering the theme park, News6 reported. The electricity will be fed to Disney World as well as hotels in the area.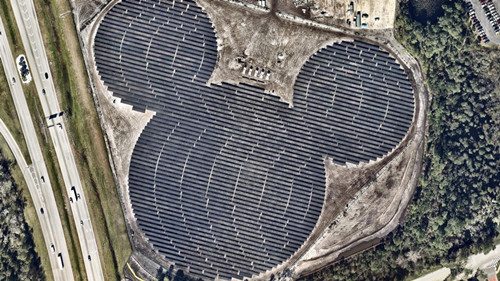 The Epcot's Universe of Energy building had solar panels installed in 1982, the Orlando Sentinel reported, and this is just the latest eco-friendly project for both companies.
Duke Energy has plans to expand its solar power projects, with another farm in the works slated to be the size of 20 football fields.
Duke Energy Florida President Alex Glenn said: 'By using alternative energy, we are putting our creativity to work and finding innovative ways to help preserve the planet.'
Disney is also looking to vamp up its environmental credentials by using a clean diesel fuel made from vegetable oil on the company's buses in order to cut carbon emissions.