Chinese experts help chennai planning cities and roads
Author:Memory
Source:www.diecastingpartsupplier.com
Release on:2016-07-12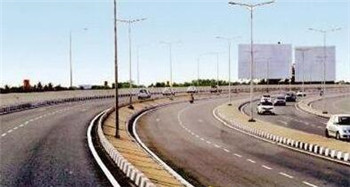 CHENNAI: Road infrastructure in the city could soon benefit from Chinese expertise. A six-member delegation from the southwest province of Chongqing on Friday met corporation officials at Ripon Buildings, offering help in urban planning and road projects.
The meeting, faciliated by a translator, comes a year after Prime Minister Narendra Modi signed an agreement, in the presence of mayor Saidai S Duraisamy, for a Chennai and Chongqing sister-city relationship.
The two cities are governed by vastly different political systems, but urban planners believe the tie-up could still be fruitful. "The Chinese are known for high quality roads and our engineers must learn that technology," said former urban engineering professor K P Subramanian.
"China was known for cycle traffic but that has shrunk now and they can learn from our non-motorised transport policy. This type of networking is good for the city," he added.
Bilateral ties have been growing sturdier with China's proposal to set up a consulate in the city. Apart from the Chennai metro rail project, China was also collaborating on developing a high speed rail link between Delhi and Chennai and on increasing speed of the Chennai-Mysuru rail line.
Hyderabad and Aurangabad are sister cities of Qingdao and Dunhuang, while Karnataka has provincial relations with the government of Sichuan through a sister-state pact.
The sister city movement has grown in leaps and bounds from the time it was founded in 1956 by United States president Dwight D Eisenhower during a White House conference to enhance city-to-city relationships culturally and commercially.